How was your loooooong weekend? Good Friday+Weekend+Easter hols=GREAT FUN! :)

I spend my Good Friday lazying in my room until 4pm! Haha... Then I went out and have lunch/dinner with Akma, Tasha and Marwan. Gossips and more gossips! :)

The Saturday road trip was cancel last minute due to expensive car rentals. But myself, Suria and Mex decided to have fun our own way. Haha.. We took the RailTours to Wicklow-Avoca-BallyKissAngel-Glendalough. The weather was perfect! The scenery is breath taking. We really enjoyed the half-day tour.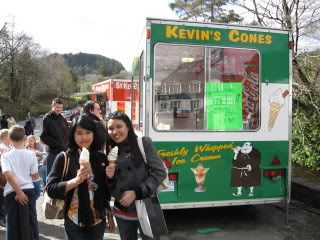 On Easter Sunday, I had BBQ potluck with few close friends. It's been a while since I last hang out with them. It was really fun. We ate BBQ chicken/lamb/burger/sausages. Suria cook delicious Carbonara and Mex bought the charcoal (totally forgot to buy extras!). Tasha and Akma made the best fruit cocktails (yummylicious!). And thanks to Marya and Gogon for the drinks. Next potluck will be at Kings Court eh? Heheheheee.... More pics in FB!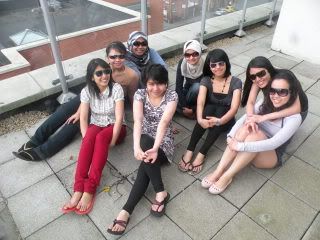 I'm so happy that this week starts on Tuesday. No Monday blues. But I'll probbaly have Black Tuesday tomorrow. Hahaa... I'm suppose to be in bed right now. But I slept from 6 to 10pm just now. And I'm wide awake with nothing to do. I guess I'll make the phone call to that someone before I hit my bed and fluffy pillows again.

Thanks to all that contribute to my great fun looooong weekend! To other friends who were not invited, sorry!!! My next potluck will be with you guys :)